Whole School Learning Day- Pioneering Women (October 2018)
We looked at Pioneering Women and how they have influenced us.
Mr Creagh-Barry looked at Ada Lovelace, she was the first computer programmer, the Foundation stage children sequenced their morning routine and in Year 1 and 2 the children wrote algorithms for drawing aliens.
Miss Peckett focussed on Elizabeth Garrett Anderson, she was the first female who qualified as a doctor in the United Kingdom.  We explored basic first aid and had a great time with bandages!
Miss Young looked at Jennerfer Ellis the athlete and the children followed an obstacle course in the hall.
Miss Scarlett focussed on Amy Johnson, she was  the first female to fly from the United Kingdom to Australia by herself.  The children made paper aeroplanes and flew them.
Miss McOmish looked at Helen Sharman, she was the first British female astronaut and the children became engineers by making rockets from construction materials.
Please see the photographs below of the event.
Miss Archer focused on Josephine Reynolds who was the first UK female firefighter. She joined the firefighting force in 1982 and the children learned about her amazing work. The children then went on to learn about the safety of matches and began to consider good and bad fires.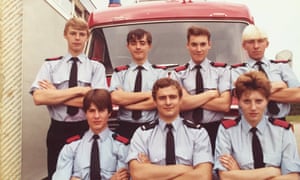 Macmillian Coffee Morning- September 2018
Summer Reading Challenge 2018
Well done to all the children that completed the Summer Reading Challenge. The aim was to read 6 or more books from the Library during the Summer Holidays. Those who completed the challenge were celebrated in assembly and had the opportunity to share their certificate and medal.
Merv Rees- Pupil recognition award
We would like to thank Merv Rees a Consultant Surgeon who made a personal donation to our Foundation Stage outdoor environment.  This was greatly received and provided us with funds to improve the outdoor environment after it was vandalised by local teenagers.
We invited him into school to present a star trophy for the child who has made the most significant effort.  Congratulations Logan in Butterfly Class!
For more information about the work of Merv Rees, please follow the link below.
https://www.hampshirehospitals.nhs.uk/our-services/a-z-consultants/r/mr-myrddin-rees.aspx
Mrs P's 100% Attendance Tea Party
Science Day- 10th July 2018
Sports Day - 29th June 2018 
The children performed very well in the annual sports day. We had a running race, obstacle race, Dad/Male race, Mum/Female race and a small sibling race.
Father's Day Lunch - 15th June 2018
The Royal Tea Party
- Friday 19th May
Grandparents Lunch
- May 2018
 DT day
- Tuesday 8th May 2018
Language Day
- Thursday 29th March 2018
Geography Day - 9th February 2018
Best Dressed Book Character 2018
The winners were chosen for the best dressed book character. There was 1 winner per year group and the children  were presented with a book as a prize.
Spirituality Day- Friday 8th December 2017
On Friday 8th December 2017 Manor Field Infant School took part in a whole school learning day. The theme for this learning day was 'Spirituality'.  Each class got to visit 4 new classrooms and teachers where they participated in various different activities.
Miss Archer- Peace
Bumblebee, Firefly, Dragonfly and Ladybird Class got the opportunity to visit Miss Archer during the day. They began looking at the word 'peace' and reflecting on ways they feel peaceful. The children then listened to various sound effects such as rainfall, trains and baby lullabies. After that the children listened to a spiritual story called 'Saturn the Spiritual Deer' before finally decorating a 'peace' sign.
Bumblebee Class enjoying a spiritual session on 'Peace'
What does peace mean to me?
What does peace mean to me?
What does peace mean to me?
Miss Peckett - Spirituality tree
Caterpillar, Butterfly, Bumblebee and Dragonfly Class got the opportunity to visit Miss Peckett during the day. They began by watching the story 'The Three Trees', the trees shared their dreams and beliefs and we learnt how these can come true.  We then talked about our own dreams and the journey we would need to go on. What skills would we need to learn?  Who would help us?  How many targets might it take to achieve our dreams?  The children then drew a picture of their dream and wrote this onto a coloured leaf.  We then attached the leaves onto our dreams and belief tree.
Congratulations to all those children who completed the Summer Reading Challenge organised by Hampshire libraries. Their achievement was celebrated in assembly this week.  We invited those Year 3 children who had completed the challenge too. Many children had read books from the popular author Roald Dahl, whose centenary had inspired the challenge.
Year 2 Celebrating the Queen's 90th Birthday
Save the Children's Den Day at Manor Field Infant School 17/06/16
As a school, we raised money to 'Save the Children' to help other children have shelter and homes. We watched videos and read books about losing homes and discussed how we would feel if this happened to us. 
We then built our own dens using everyday materials! As a school, we all have fun in this process. 
Foundation Stage den building
-------------------------------------------
Foundation Stage had lots of fun building dens to raise money for those less fortunate. The children worked together to share boxes, blankets and string. The whole experience developed team building, confidence, creativity and resilience.
Year 2 Den making in the Hall.
Book Week in Year 2
----------------------------
Year 2 have been busy creating their own books using the following features:
1. Front cover
2. Story
3. Illustrations
4. Blurb
Foundation Stage have had lots of fun this week focusing on the book 'Hoppameleon' by Paul Geragthy. In small groups they worked together to create artwork related to one of the following creatures from the story:
lizard

parrot

butterfly

chameleon

grasshopper

turtle
------------------------------------------------------------------------------------------------------------------------------------
The 'Young Carers' project educated the children on the role of a young carer and ways they can help support their peers. Through the use of drama it was reinvented in school with some strategies such as 'drama bag' 'mime and movement' 'role on the wall' and 'teacher in role' being used in the workshops.
The project also introduced the concept of the 'super-helper' to engage reluctant writers through the use of drama.
-----------------------------------------------------------------------------------------------------------------------------------------
We had a mummy, daddy and a sibling race!
Easter Hat Parade
The Easter Bonnet's this year were amazing!! Thank you to all families that attended the Easter bonnet parade.  I hope you all enjoyed watching our fantastic catwalk of children showing off their creative bonnets!!
Wear it Pink
Thank you to everyone who contributed towards our Wear it Pink day last term, we raised £102.00 for this worthy cause.
Children in Need
Thank you once again for your generosity for this fabulous cause. Pudsey Bear visited us in school and personally collected the £149.00 raised - the children were very excited to see him!